Pedestrian Controlled Pallet Trucks
Electric Sit-on Pallet Stacker with support arms KM.RPS
The KM.RPS 1250/1500 Electric Sit-on Pallet Stacker with support arms, seated driver and electric steering are designed for intensive processing (storage and transport) of palletized loads for predominantly medium transport distance and medium to high elevations rack (4.5 to 6.5 m).
The compact 4-point chassis and Robust Three Stage mast are meant to provide excellent stability with high levels of residual capacity (1500 kg up to 3 meters, 1200 kg up to 4.4 meters, 700 kg up to 6.5 meters) and from the other hand allows implementation in high-racked warehouses with aisle width of 2.5 meters, making them an acceptable alternative of Reach truck of the specified range of parameters. The modern CAN Bus electronics requires less wiring, gives better reliability and provides easy and fast diagnostics.
The standard Batteries with capacity 375Ah (optional batteries up to 500Ah) and the ON-BOARD charger as standard provide enough energy for a single-shift application and with the sideways battery removal system as standard every multi-shift task could be carried out.
The perfect ergonomics of the driver seat, the good visibility in all directions and higher travel speed position the KM.RPS Stackers among the warehouse machinery with high performance.
| Type | Capacity [kg] | Lifting Height [mm] |
| --- | --- | --- |
| | | |
| | | |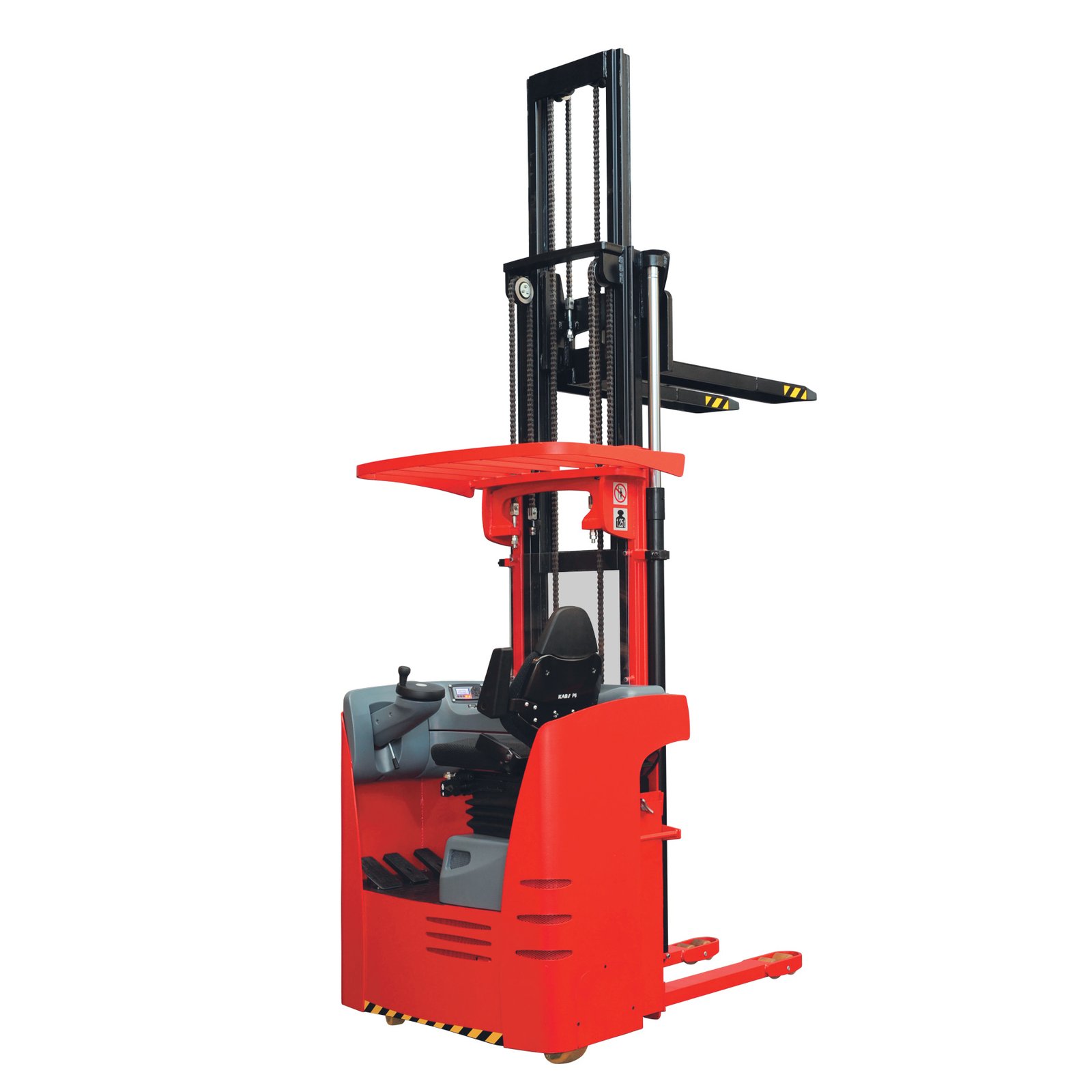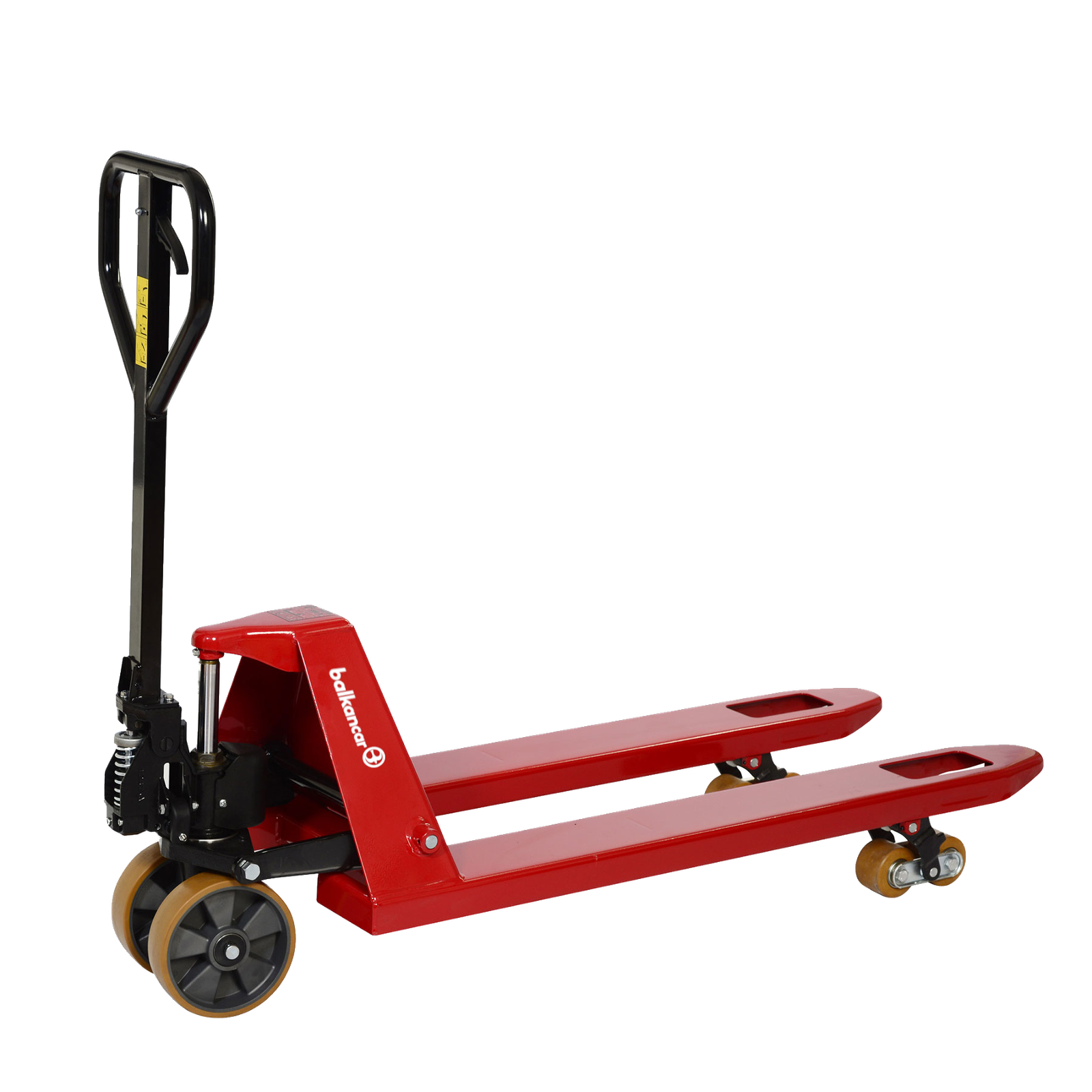 Hand Pallet Trucks VI HPT
Hand Pallet Trucks series VI
The hand pallet trucks are very reliable, customisable and with a minimum maintenance requirements. They are suitable for a broad range of material handling moments, including horizontal transport, order picking, loading / unloading and stacking. Designed for ease of use, our long-lasting trucks allow for the safe and efficient movement of goods with very little effort. Most popular models belongs to the VI-series. They offer a load capacity of up to 3 tonnes and provide lift heights up to 115 millimetres.
| Type | Capacity [kg] | Lifting Height [mm] | Lower Lost Height [mm] | Fork Length [mm] | Working width [mm] |
| --- | --- | --- | --- | --- | --- |
| | | | | | |
| GS 25-180 VI HPT /long forks/ | | | | | |
| GS 25-200 VI HPT /long forks/ | | | | | |
| GS 30-1150 VI HPT /heavy weight 3T/ | | | | | |